| | | |
| --- | --- | --- |
| Welcome | | You are not currently logged in. |

Jesse Newman

Shannon Skinner
Business Manager/Financial Sec. President
| | | |
| --- | --- | --- |
| | Action Center | |
| | | |
| | | |
| | | |
| --- | --- | --- |
| | | |
| | | |
| | | |
If you are interested in this story check out the link under our "welcome" tab; located at the top of your page within the blue bar just under the heading "IBEW Local 396".
Sisters and Brothers,
All active members are encouraged to attend their monthly Union Meeting. This is the time to find out what's going on in your Union. If you have questions or concerns regarding issues in your work place, or just a basic question, this is the place to get your answers. If you have concerns with something being done here, come and join in the discussion. This is where you, as a Union member, get to be heard and get information pertaining to your work place and the Local Union. Don't forget to bring a friend; anyone who brings a member who has not attended a meeting in at least three (3) months will get a free shirt, or anyone who organizes a new member will get one of their choice. I look forward to seeing you, Wednesday, April 9, 2014 @ 7:00 p.m..
In Solidarity,
Jesse Newman
Business Manager/Financial Sec
IBEW Local 396 continued its shame on CenturyLink campaign last week in front of the Consumer Electronics Show here in Las Vegas, where over a hundred thousand people were able to view the banner and show their support for the Members of Local 396 who have been working under an expired agreement since February of 2013.
Business Manager Jesse Newman stated "the response and show of support by those who attended the CES show was overwhelmingly favorable to our Members" he also stated " that Local 396 will continue with all means necessary against CenturyLink until a fair and equitable agreement is reached by the parties".
Continue to follow and show support for our "Shame on CenturyLink Campaign"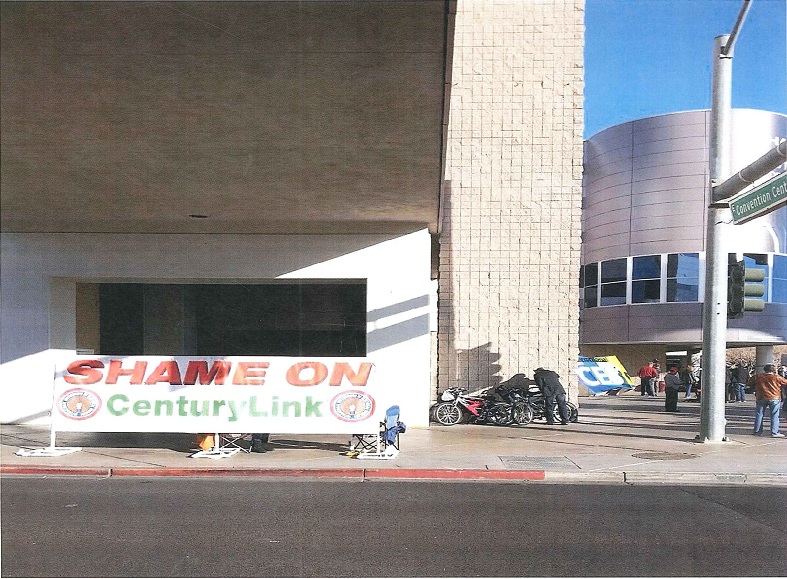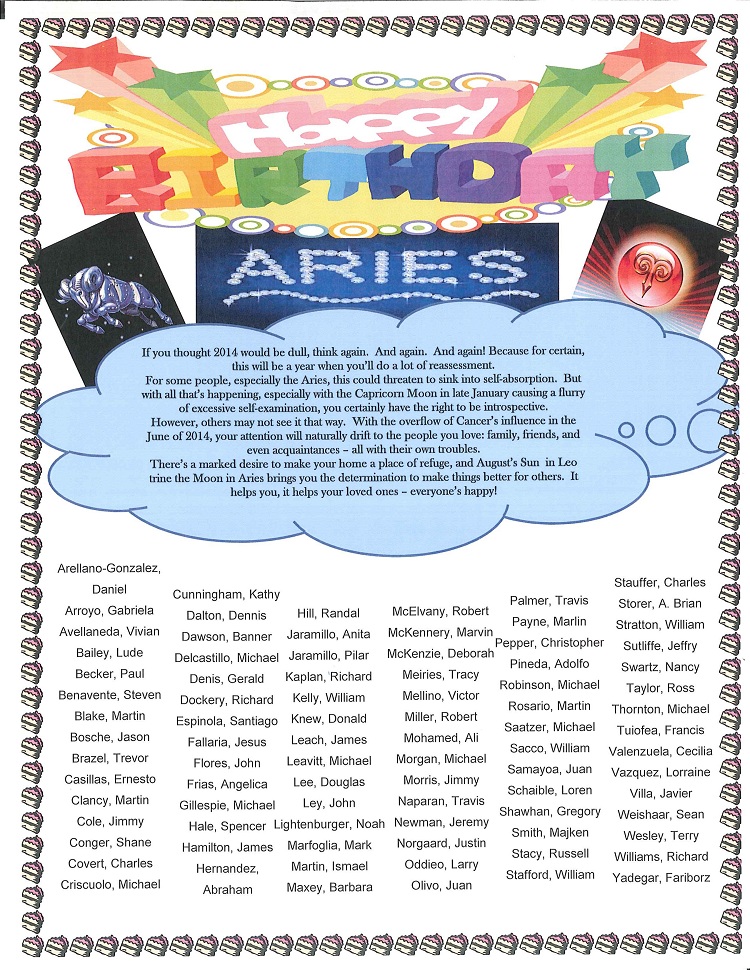 Sisters and Brothers,
On behalf of the Officers, Staff and Members of Local 396 I want to personally wish you a Happy Birthday! I hope the next year brings you happiness and good health.
Business Manager/Financial Sec.